Double-Acting Hydraulic Cylinders
These cylinders are the most produced ones that MPM offers to its customers.
HYDRAULIC LIFT CYLINDERS AND HYDRAULIC STABILIZER CYLINDERS
The stabilizers ones are used to bring machines such as trailers and cranes to the working position on the ground.
The cylinders ensure maximum stability and must be sized for high loads and transverse forces.
They are manufactured with high-strength materials suitable for resisting to high stress levels ensuring maximum precision at the same time.
The stability of the cylinders is ensured by the integration of check valves.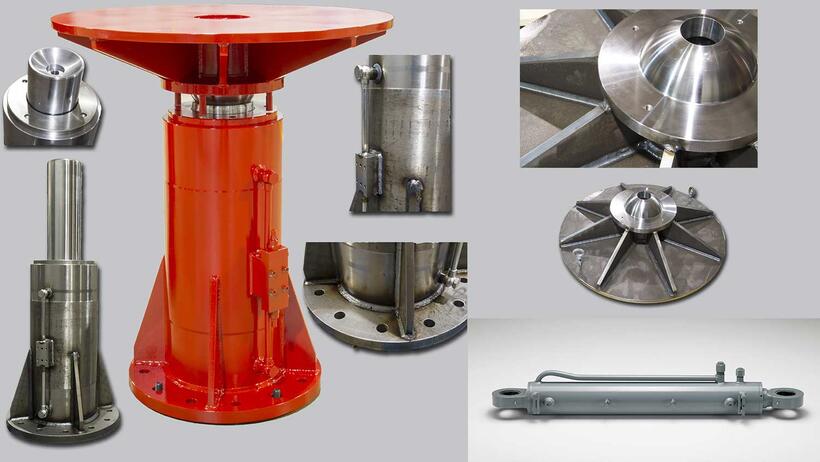 BUCKET CYLINDERS
Especially used for buckets of handling machines. These cylinders have a robust structure suitable for hard conditions of use.
The rods used are induction hardened. If necessary, it can be equipped with integrated valves to allow quick starts and braking systems for the final position.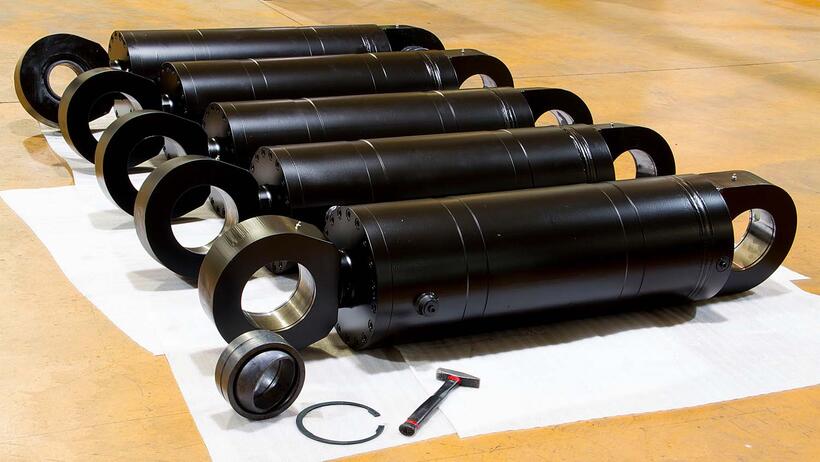 DOUBLE-ROD CYLINDERS – CYLINDERS WITH THROUGH ROD - TANDEM CYLINDERS
The cylinder with trough rod is a double-acting cylinder having the rod that alternately comes out of both heads in the opposite way from where it is fed. It is used on applications such as street washing bars, swing for forklifts.
The tandem cylinder is a cylinder used to double the force. It can be supplied with double stroke, with single rod, double stroke with disengaged stems, positioning rods, etc.
CYLINDERS WITH LINEAR POSITION SENSORS - CYLINDERS WITH PROXIMITY SENSORS
Increasingly in demand, the cylinders with position sensor help to maneuver industrial, agricultural and automation machinery in general, with particular precision. Mounted inside the cylinder, the position sensor allows to detect the position of the piston with a centesimal precision and a high degree of repetition. The proximity sensor, mounted outside the cylinder, has small footprint and allows for easy and versatile use.
Cylinders with braking device
CYLINDERS with front and rear braking (adjustable and non-adjustable)
MPM manufactures braked hydraulic cylinders used in case of progressive deceleration is required at the stroke end of the cylinder. Thanks to the use of cushioning systems integrated in the cylinder, it is possible to obtain a gradual deceleration, avoiding abrupt strokes of the equipment and extending the life of the same and of the cylinder itself. Depending on the size or application of the cylinder, the best braking systems and types of the various solutions available are applied.

TELESCOPIC CYLINDERS
Mpm designs and manufactures double-acting telescopic cylinders with a maximum of 3 stages based on the customer's construction specification.